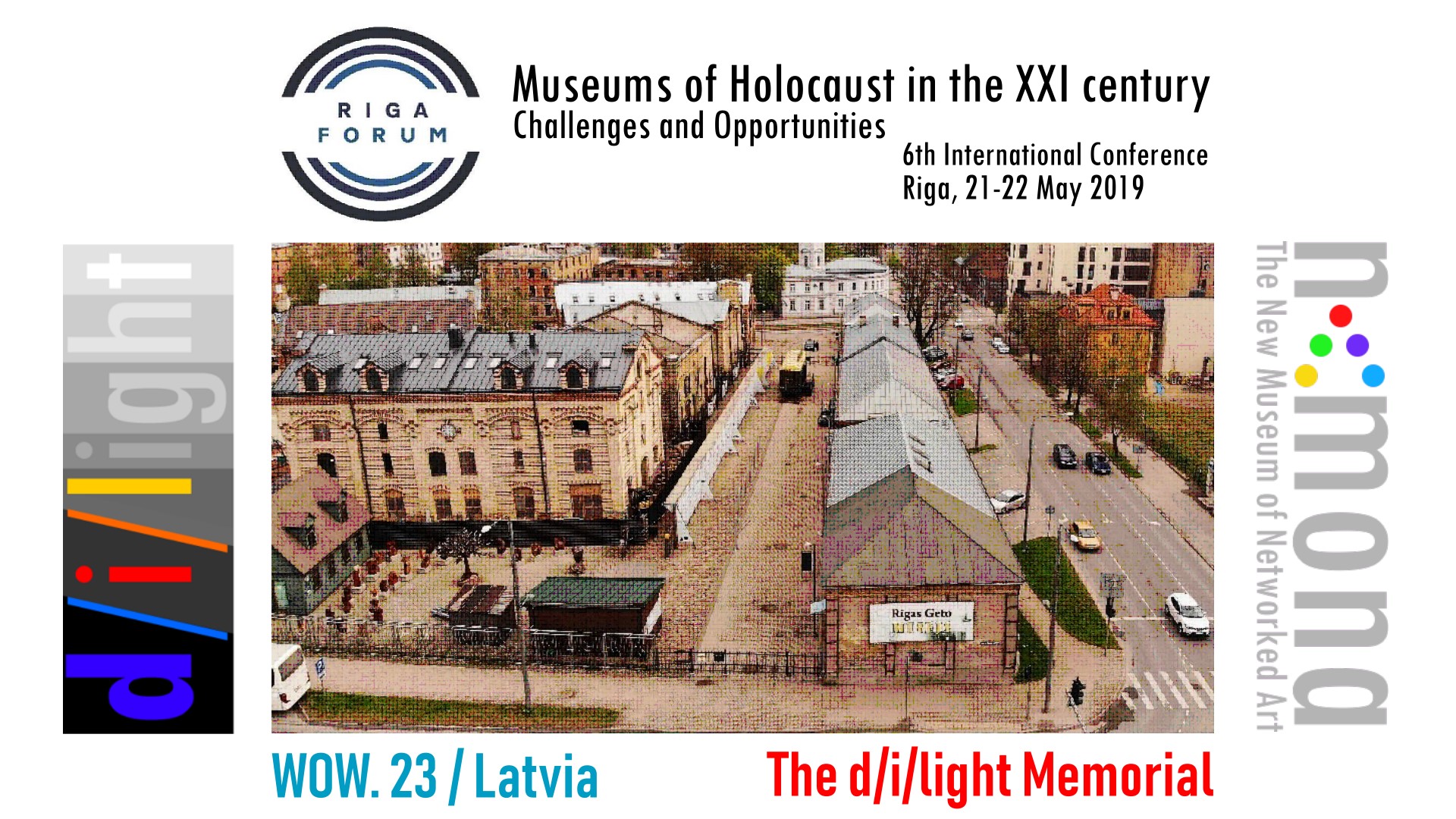 The New Museum of Networked Art & A Virtual Memorial Foundation
are happy to present
WOW.23 / Latvia
//
The d/i/light Memorial
featuring The Sonic Memorial
presented by Wilfried Agricola de Cologne
@ Riga Forum 2019
6th International Holocaust Conference
Riga/Latvia – 21-22 May 2019
Conference program for download as PDF
The complete text of the presentation as PDF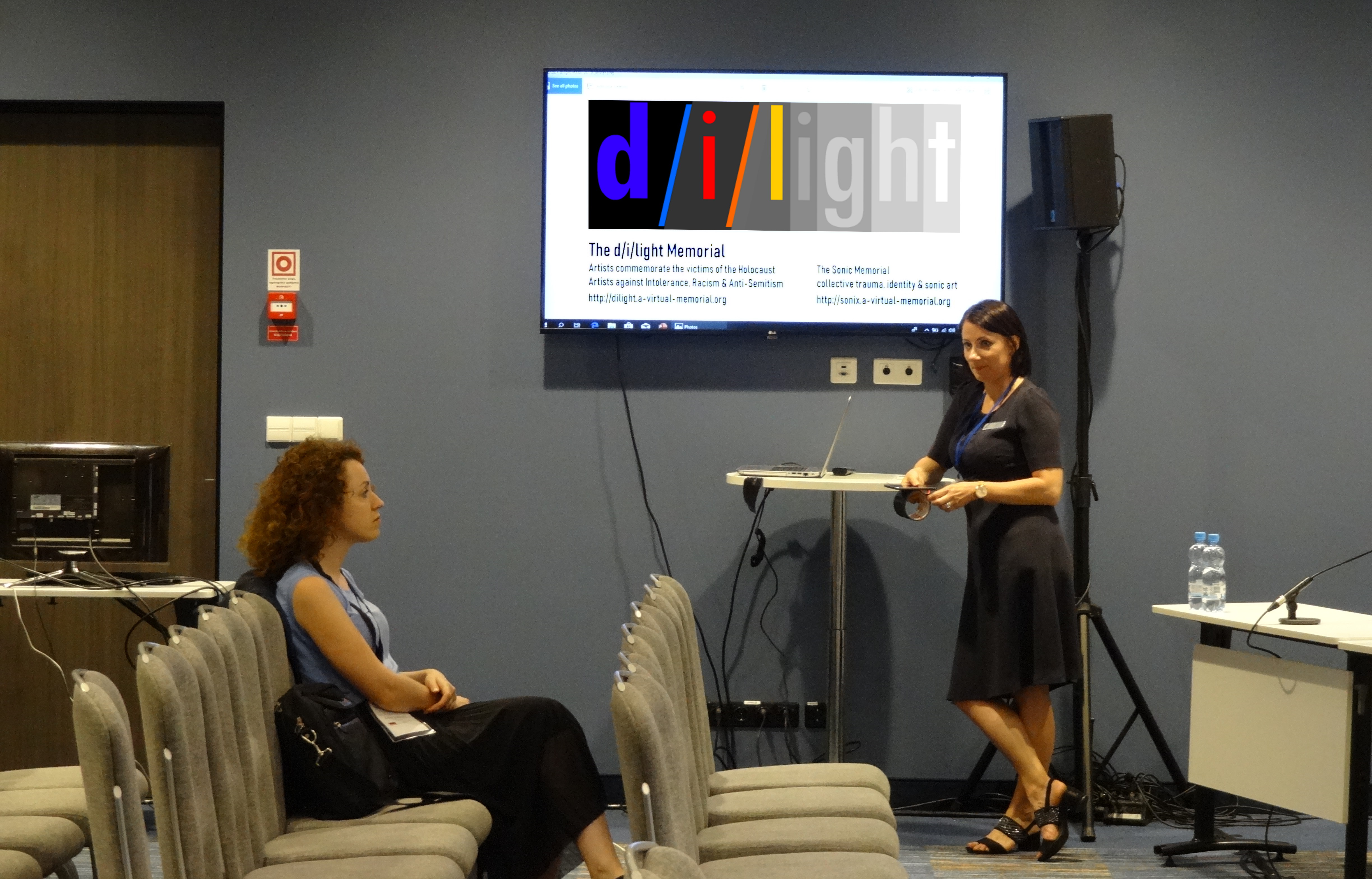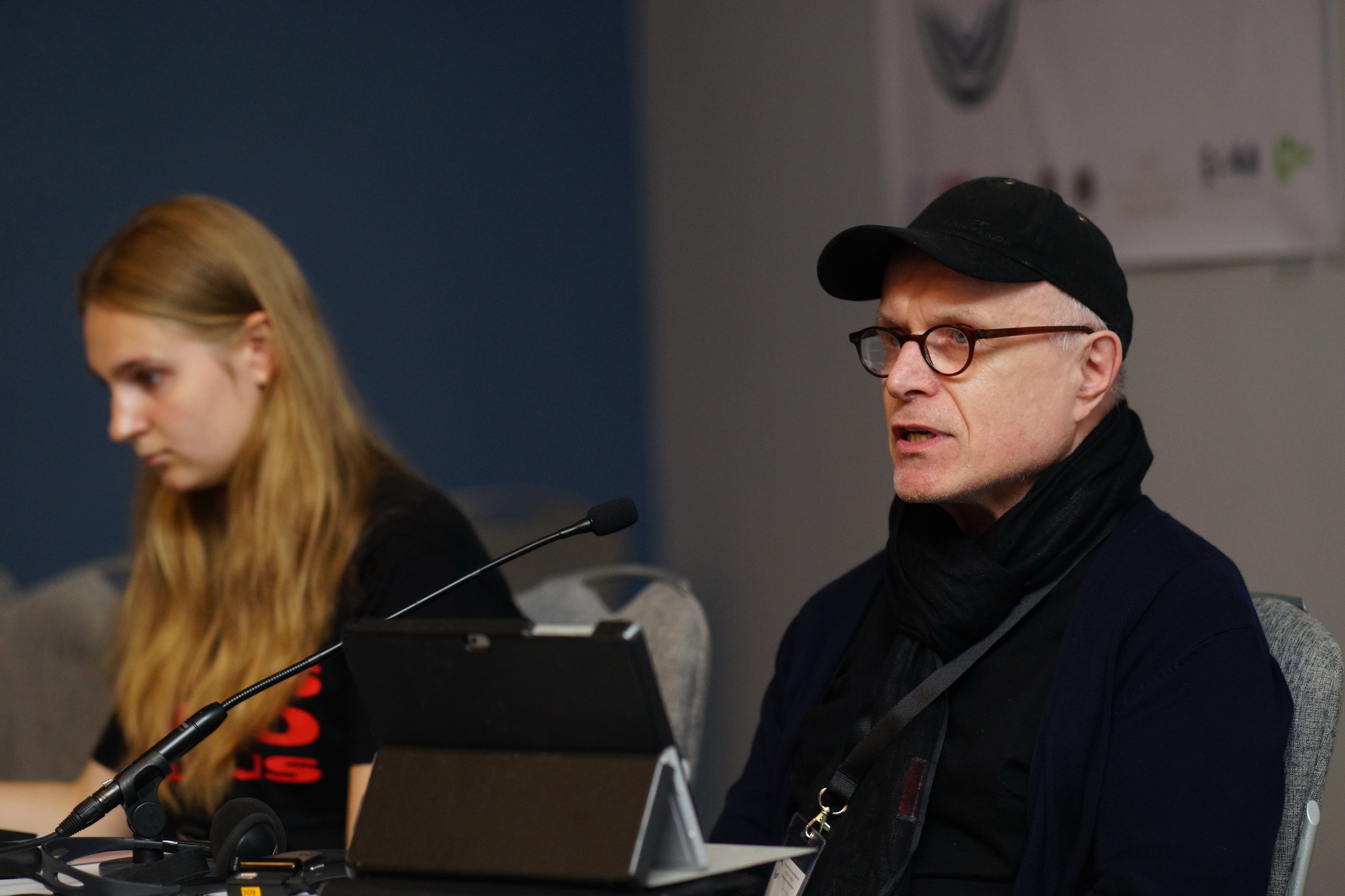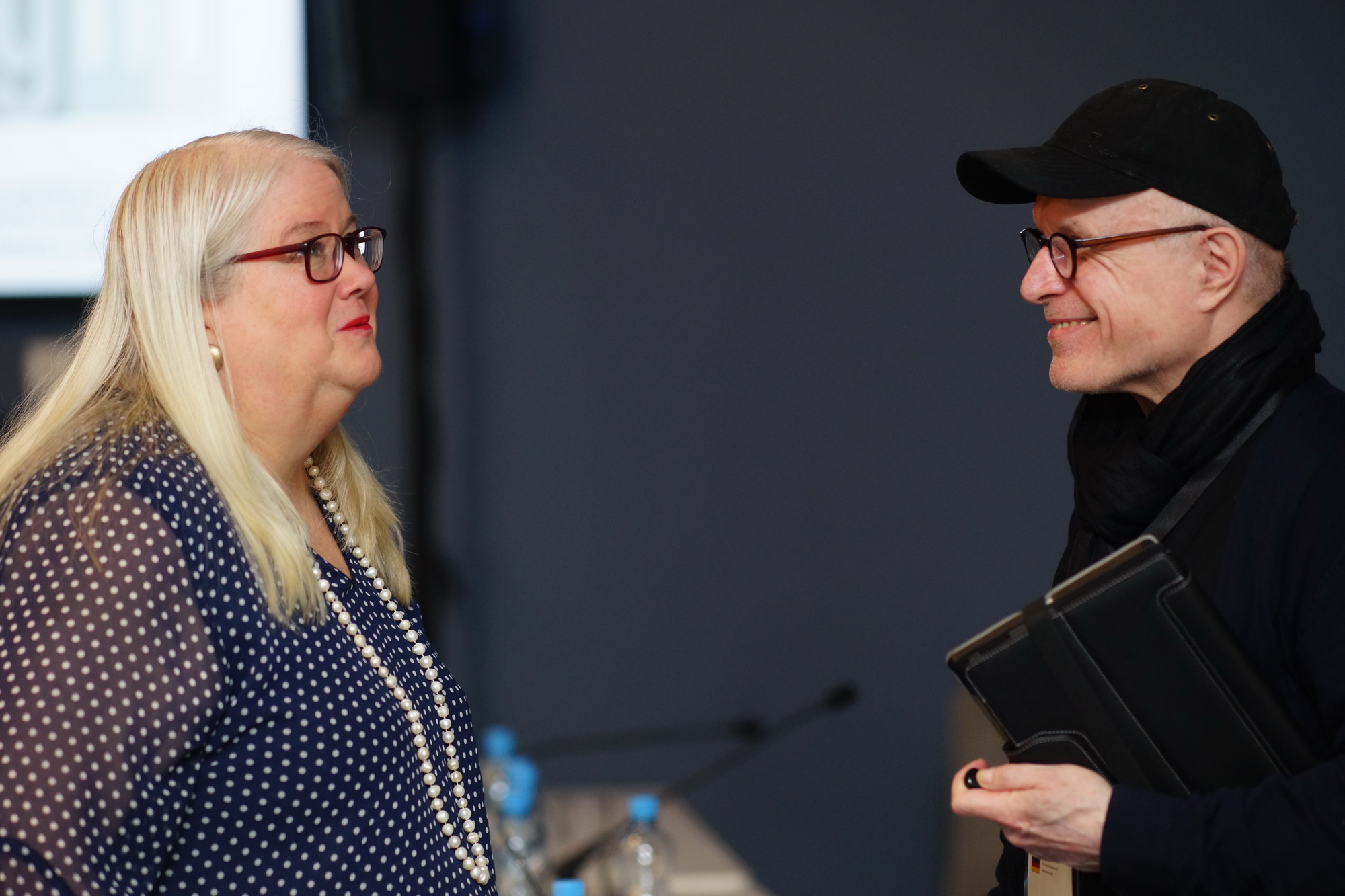 dilight-MEMORIAL_in-Riga-2019-23
The d/i/light Memorial
Artists commemorate the victims of the Holocaust
Artists against Intolerance, Racism & Anti-Semitism
http://dilight.a-virtual-memorial.org
featuring
The Sonic Memorial
collective trauma, identity & sonic art
http://sonix.a-virtual-memorial.org
created, developed and curated by Wilfried Agricola de Cologne
As a platform for significant initiatives, The d/i/light Memorial is representing primarily a contribution to an essential question of mankind, how can the memory of the Holocaust, respectively memory of the millions of individual victims, be kept vivid for future generations after the last Holocaust surviver died and nobody is left to give personal and authentic report about the human and emotional dimension of the Holocaust. While historical memorial sites preserve archeological artefacts and statistics remain widely anonymous and inhuman, for its initiator, the Cologne based media artist and curator, Wilfried Agricola de Cologne, only art has this potential to touch people at the bottom of their heart and motivate them to reflect, and this way, his artistic memorial project is giving a concrete answer, when he was launching "Shoah Film Collection" in 2010 encouraging young artists generations to reflect this human dimension by using the new audiovisual media allowing to express processes, ideas and emotions in a kind of contemporary language people living nowadays understand and be willing to accept.
d/i/light – is standing for Darkness Into Light – referring to the process of keeping actively vivid the memory of the Holocaust, the artists commemorating the Holocaust show face against Intolerance, Racism and Antisemitism and this ways they do not turn only the memory from the darkness, but also the "darkness", as such, (The Holocaust), into the light.
While The d/i/light Memorial is based on audiovisual media manifested in art films and videos created by 100 artists from 35 countries, ranging from documentary to videoart and experimental film, The Sonic Memorial, launched in 2015, is dedicated to the non-visual medium – sonic art, using sound as a tool for artistic creations offering another essential sensual approach to memory.
Since 2018, both memorial sites belong to – The 7 Memorials for Humanity – http://7mfh.a-virtual-memorial.org
Wilfried Agricola de Cologne is director and curator of artvideoKOELN – the international platform for audiovisual art & The New Museum of Networked Art, as well as the creator of the memorial sites of "The 7 Memorials for Humanity" – initiated, developed and curated between 2009 and 2019.
In 2020 a couple of anniversaries will be celebrated, 10 years "The d/i/light Memorial" aka The Shoah Film Collection, 15 years artvideoKoeln & 20 years The New Museum of Networked Art.